Chapter 2 Version 0.04: The Double Trouble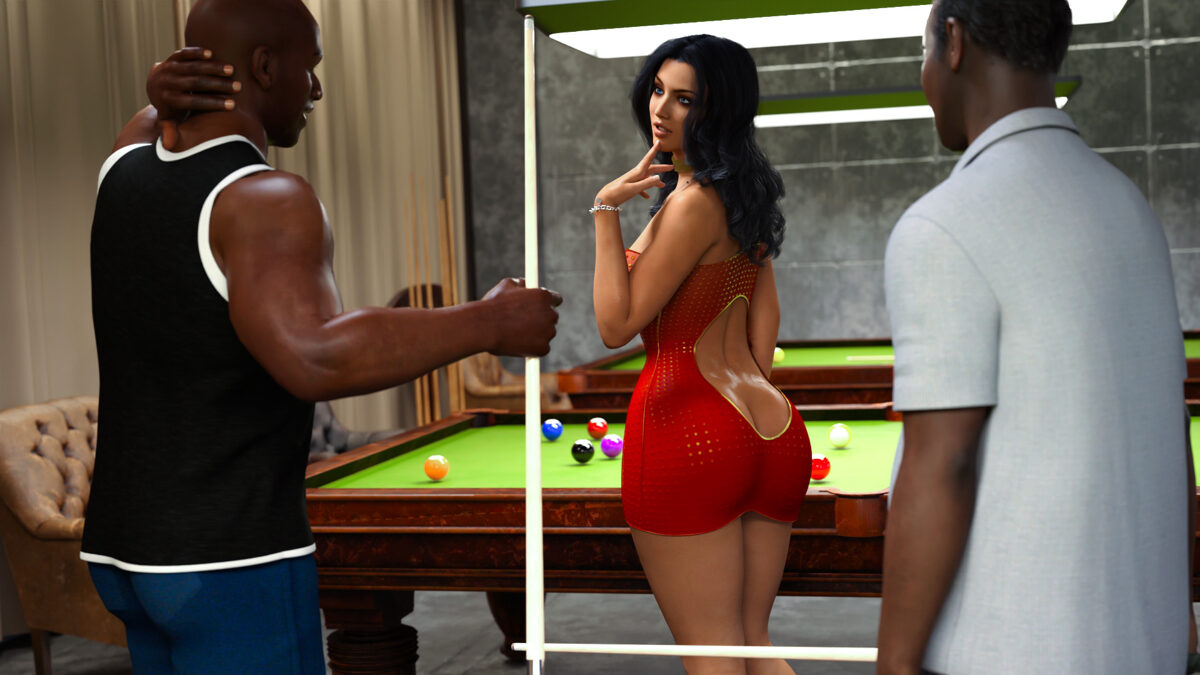 Hello, dear Patrons!
The early release of Anna's Chapter 2 v0.04: The Double Trouble is out for 15$+ patrons and you can find it here.
Most of you know that this update is mostly for the scene with Dilan and his friends. Therefore it's the longes one in this update. I think that it's one of the longest in the whole game. Nevertheless, there are also other more or less important scenes. Anyway, this update has the most animations I have added so far. I'm using help from aside and I hope that you will like them.
Added: 220+ New Renders and 16 New Animations, 2 New collectibles, Text function: Phone SMS function
Changed: Minor visual changes, Added more functionality to the phone, so you can see when new messages are received. Now you can also see when corruption and relationship are changing.
Fixed: Minor logic, bug fixes, Typo fixes
Still, a lot of things are planned in the future and might change both functionally and design-wise. This is a beta version, but you should be able to play through without major bugs and get all of the scenes.
Choices now will have a lot more impact and different content so you will have to play through multiple times to get to see everything. There will also be more or fewer choices depending on your previous path. You can also miss some scenes as not everything is mentioned in the journal, so read dialogues :)
Collectibles are images of Anna and other characters out of the game in different settings. They can be in different places at different times of the day. So far there are six, but more to come.
-------------------------
Final scene list:
This time story is mostly revolving around the video shoot and John.
The extended video shoot scene will reveal more of Anna and lead to more stuff in the future both with our actors and new events. A scene with John, that will make you question him, but I know that a lot of you will love it. A scene with Timothy that will improve their relationship and reveal more of Timothy's past (you can miss this though). A short scene with Emily at the adult shop as well as a short scene at home with Anna's toy she got from Rebecca.
If you find any bugs, please send the info to me through discord, mail, or patreon mail.
If you want to skip unseen text: go in settings and click: skip unseen text and then during the game press ctrl:
If you want to hide the dialogue box press the middle mouse button or H.
You can find Chapter 1 here.
Sincerely yours,
Deep
1 comment
- Chapter 2 Version 0.04: The Double Trouble
delbert langille - August 9, 2021 at 1:03 am
Love your game and wish i could support you to but my finances don t allow it but just wanted to say its a great game and hope to see the update on gamecore or another site soon keep it rolling
Leave a reply