Weekly update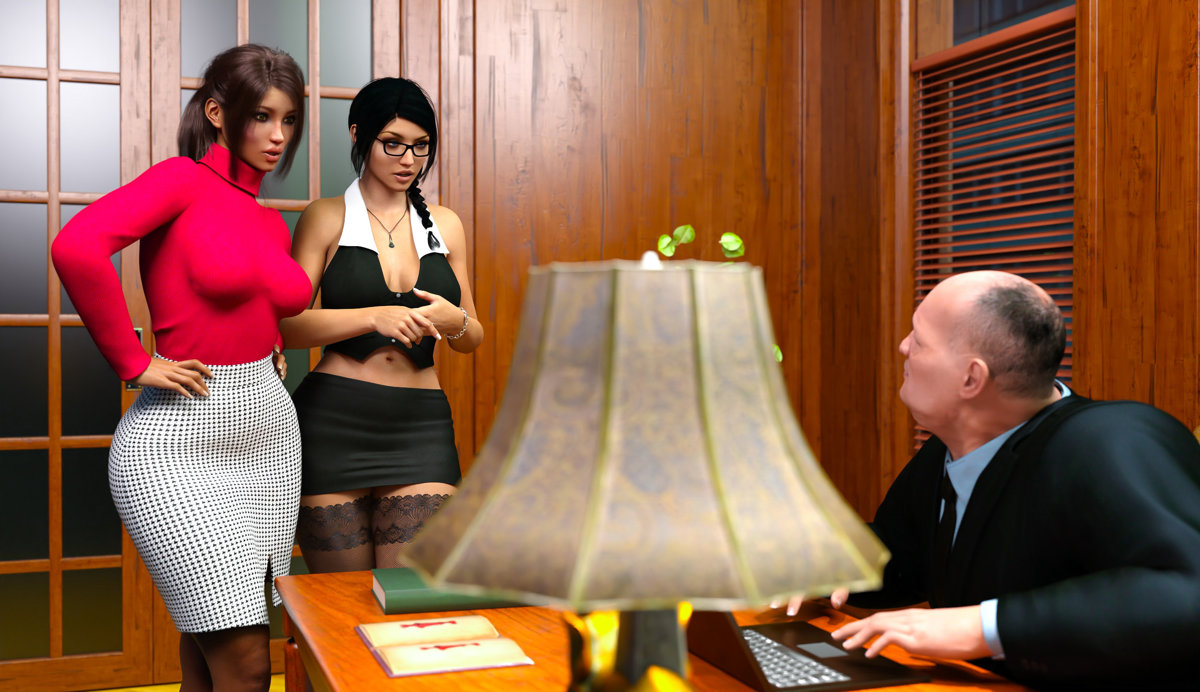 Hello, dear Patrons!
Here is another quick update on the progress of the next release. So far I have finished working on scenes for Sunday (I will start uploading edited images to image folder this week) and began to work on the Office scene. It's going to be a complex one, as mentioned previously. Something like in the bar for the previous update. I have to take into account all of the previous choices. There will be content with Emily if Jeremy is kept alive. There will also be content with Diane if Jeremy is killed. Also, there will be a scene with Ethan if Jeremy is dead.
All of those scenes will be exciting and will move plot for the Office further by a lot. I bet that some wouldn't expect how it will turn out. At least not for the dead Jeremy part :)
In the image, you can see both Emily and Anna at Jeremy's Office. I will leave to your imagination what is he going to do with them or ask them to do :)
For now, everything is going great, and there are no setbacks.
Thank you again for your amazing support.
Deep
2 comments
- Weekly update
محمد - July 5, 2023 at 5:16 pm
Fjgughugbxbcbifydh vr
Pavan - September 4, 2023 at 5:01 am
Anna game download
Leave a reply